According to research by Social Insider and Cloud Campaign, native document posts get THREE TIMES MORE clicks than any other type of content on LinkedIn.
LinkedIn's click-through rate across all types of content is an average of 2.20% (currently in 2022). But native documents achieve an average click-through rate from 3.5% to 8.6%, depending on the account size.
Wowzer.
Got it, but what are document posts?
Documents are uploaded as Word, PowerPoint or PDF attachments to a post on your company page or profile. You give your document a title and write a caption as usual, and your document will appear with your post in the feed.
Users are able to download your document if they want to, and multi-page documents are shown as carousels that users can swipe across to read. For all the details and know-how on them, check out this article by John Espirian.
But if you're thinking a document post sounds like a snoozefest, it doesn't have to be.
A chance to get creative
Don't let the format make you feel restricted in the type of content you can create. Document posts don't have to be pitch presentations and sales brochures (we can do better than that).
Here are a few ideas of content you could upload as documents:
Facts, stats, tips and insights
Quotes from your team on a particular topic
A visually appealing branded carousel
Case studies and testimonials
Telling stories and anecdotes
A top five or ten
Press releases and announcements
Teaching a concept
Showing how something works
Debunking a popular myth
Rating solutions to a problem
Summarising a recent blog post
Highlights from a webinar or event
Step-by-step instructions
What is already in your content plan that you could expand into a document post?
Don't just upload your old dusty pdfs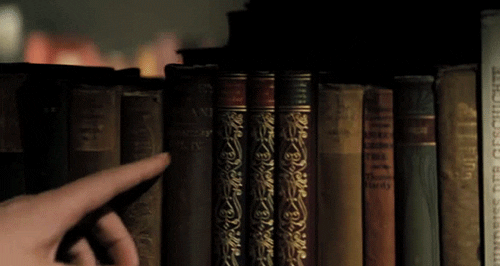 In case you're thinking… "Great! I have several old presentations and pdfs I can upload so that will be easy."
Nooooo.
Chances are the old documents sitting in your folder:
a) haven't been opened since 2019
b) don't fit with your content strategy
c) have too much going on for a social media post
Bonus tip: include a clear call to action on the last page of your document. If someone has made it to the end, you don't want to miss an opportunity to steer them further down your sales funnel.
Remember that LinkedIn users browse on desktop AND mobile. Any documents you upload should ideally be clear enough to read within the newsfeed*.
* Yes, people CAN download them to read them properly, but are they really going to bother?
If you do have any existing documents you could potentially share, consider carefully whether they need to be simplified and redesigned.
Whatever you share, make sure you own the assets.
Finally…
There is also evidence from the same study that top-performing LinkedIn content types vary depending on the page size.
Video generates the highest engagement per impression rate for small to middle-sized accounts (0 – 10k followers). For middle to large profiles (between 50-100k followers), images generate the highest engagement levels. Native documents generate a higher engagement rate per impression for pages with more than 100k followers.
So although all pages should be publishing documents as part of their content strategy,
👉 very small pages should also double down on video
👉 small to medium pages should double down on images
👉 and big pages should really go for it with documents
It's always best to test these theories for yourself and see what the impact is for your page after a few weeks of consistent posting.
Once you find a winning formula on LinkedIn, the knock-on effect can be huge.
Good luck out there!
Need help with content creation, planning or scheduling? I have a few services available for you to choose from.